Service is Running
Rides operate Monday-Friday 6:00 am-6:00 pm; Saturday 8:00 am-6:00 pm & Sunday 7:00 am-3:30 pm
For a ride, please schedule at least 24 hours in advance by calling 402-379-4595 Monday-Friday from 6:00 am-6:00 pm.
Same Day Rides Available on First Come – First Serve Basis.
Service Coming Soon
Watch for return to service info – coming soon!
RIDER ALERTS
DELAYS OR CANCELLATIONS WILL BE POSTED HERE OR FOLLOW US ON TWITTER.
Please note we will be closed on Monday, May 29th to observe Memorial Day. Thank you to all of our current military members and veterans for your service! We appreciate your sacrifice.
UPDATE: Phone lines are up and working again. Please give us a call at 402-379-4595 between 8 am-5 pm Thursday or Friday to schedule rides for next week. We look forward to talking to you!!💜
Our inbound phone lines are undergoing some work.☎️ If you need to schedule a ride for next week please either email your name and phone number to [email protected] or use FB Messenger and we will call you to set up your ride. Thank you!
OUR MISSION
"It is the mission of North Fork Area Transit to provide, safe, efficient, affordable public transportation to area residents and visitors in accordance with local, state and federal guidelines."
SUPPORT PROVIDED FROM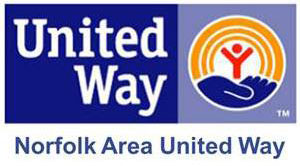 TRANSIT OFFICE
307 W. Prospect (SW Corner of Norfolk Senior Center)
Norfolk, NE 68701
Phone lines open March 27th. Monday-Friday 6:00 am- 6:00 pm
402-379-4595